A TO Z GOLD soft gelatin capsule is a combination of multivitamins, minerals and other substances which is used in fatigue, stress, exhaustion, and weakness. The capsules are also used for the improvement of physical performance and the body's resistance to infection. This multivitamins capsule scavenges free radical damaging effects and shows a positive effect on energy, growth, and appetite. Read on to know about working, side effects, precautions, and contraindications of A To Z Gold Soft Gelatin Capsules.
Composition and Ingredients of A to Z Gold Soft Gelatin Capsules
Alpha Lipoic Acid – 30mg
Docosahexaenoic acid (DHA) – 80mg
Eicosapentaenoic acid (EPA) – 90mg
Minerals

Zinc – 9mg
Selenium – 30mcg
Chromium – 30mcg

Vitamins

Vitamin C – 25mg
Vitamin E acetate – 8mg
Beta-carotene – 2.4mg
Vitamin B6 – 1.5mg
Vitamin B1 – 0.8mg
Folic acid – 60mcg
Vitamin B12 – 0.6mcg
How Does It Work?
Alpha-lipoic acid enhances the ability of the body to use insulin to reduce blood sugar level in a patient with diabetes. Alpha-lipoic acid is also important for maintaining the health of the nervous system.
Docosahexaenoic acid is a type of omega-3 fatty acids. DHA plays a key role in improving the function of the brain. It is also used in pregnant women because DHA plays an important role in the brain development of the child.
Zinc is important for the proper function of the body's immune system.  Zinc also helps to improve gut health.
Selenium possesses antioxidant property resulting in the reduction of oxidative damage. Selenium is also important for a healthy cardiovascular system. The positive effect of selenium is also seen on sperm health.
Vitamin C is important for the development and growth of all body tissues. It also enhances the body's immune system.
Vitamin E acetate is an important antioxidant for the body. It acts as a protector for cells against free radical substances.
When beta carotene enters the body it gets converted into vitamin A. vitamin A is required for the immune system, good eye health, and healthy skin.
Folic acid plays an important role in the preparation of red blood cells and also required for the repair and synthesis of DNA and RNA.
Vitamin B-12 is important for the function of the brain and nervous system. It also participates in the formation of red blood cells.
Uses of A to Z Gold Soft Gelatin Capsule
Stress
Fatigue
Weakness
Exhaustion
Used to control blood pressure and cholesterol level in the blood
Maintains the level of vitamin B, zinc, iron to support cognitive function
Maintain energy level in the body
Improve physical performance
Improve the body's resistance to infection
Pregnancy
Used to treat vitamin deficiency
Digestive disorder
A to Z Gold Soft Gelatin Capsule Side Effects
Hypersensitivity
Constipation
Diarrhea
Dizziness
Difficulty in breathing
Rashes, itching, and swelling especially on face, tongue, and throat
Muscles weakness
Numbness and tingling
Precaution of A to Z Gold Soft Gelatin Capsule
Do not use this type of multivitamins capsules without any prescription. To minimize the adverse effect of this product read carefully the instructions given along with the packaging of the product. Do not ignore the instructions given by the doctor as ignoring the instructions may result in side effects. Discuss with your doctor if you are allergic to certain ingredients because this product may contain some inactive ingredients which can increase the risk of allergy.
If you have any medical history such as liver problems, stomach and intestine problem consult with your doctor before taking A To Z Gold Soft Gelatin Capsule.
Alcohol: Consumption of alcohol with this drug may not be safe. So, consult with your doctor before taking it with alcohol.
Pregnancy: Taking multivitamin and mineral supplement in pregnancy does not generally pose risk to fetus but it is advised not to take A To Z Gold Soft Gelatin Capsule during pregnancy without any doctor prescription.  
Breastfeeding: Consult the doctor before taking A To Z Gold Soft Gelatin Capsule if you are breastfeeding because some ingredients of the medicine may pass into the baby through milk.
Drug Interaction of A to Z Gold Soft Gelatin Capsule
A To Z Gold Soft Gelatin Capsule interacts with many drugs and can modify their effects. Drugs that interact with A to Z Soft Gelatin Capsule include:
Entacapone
Acebutolol
Capecitabine
Bortezomib
Gemifloxacin
Liothyronine
Oxytetracycline
Felodipine
Thyroid Desiccated
Isradipine
Dimercaprol
Verapamil
Risedronate
Verapamil
Dosage of A to Z Gold Soft Gelatin Capsule
Take A to Z Gold Soft Gelatin Capsule as per the directions of your healthcare provider.
If for some reason an experienced doctor is not available around you, then you can contact us here.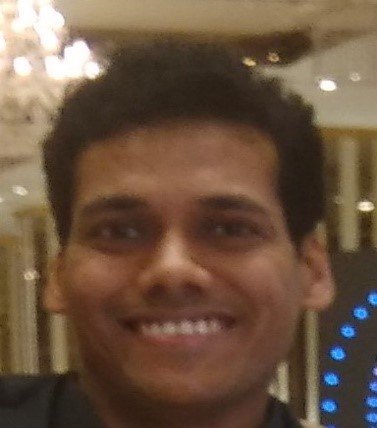 Mr. Rohit Jain is a Pharmaceutical techno-marketing trainer with more than 10 years of industrial experience. In his previous assignment, he was Senior Product Manager, heading the Product Management Team at an organization of repute. Mr. Jain is B. Pharma, MBA, PGDBM, LL.B. and is a Registered Patent Agent. He also has a Professional Diploma in Clinical Research and is also a certified Pharmacovigilance Professional. He was involved in delivering medico-marketing training to on-the-field marketing professionals as well as in-house business development professionals. Mr. Rohit Jain is a prolific medical content writer and had written more than 500 medical articles spreading over varied therapeutic areas. Mr. Jain has a keen interest in learning about the latest happenings of the pharmaceutical and medical industry.
Reviews
0

out of

5

based on

0

reviews.
Overall rating: