What is 8x Shampoo?
8x Shampoo is a synthetic anti-fungal shampoo. It is prescribed for treating dermatological conditions caused by fungus. Get to know how 8x shampoo works, its side effects, precautions, and contraindications where 8x shampoo is not suggested.
It is prescribed for use in conditions like superficial mycosis, flaky skin, Pigmentation disorders, Onychomycosis of fingers and toes, Acne, Inflammatory Dermatoses, etc.
Composition of 8x shampoo
Ciclopirox Topical
Zinc Topical
Manufactured by – 8x Shampoo is manufactured by Cipla Pvt.ltd.
Uses and benefits of 8x shampoo
It is available in a bottle of 100ml and it is applied on the skin topically. 8x shampoo is used for the following list of treatment, control, prevention of the diseases, symptoms and conditions:
Fungal skin infection
Acne
Inflammatory dermatoses
Onychomycosis of fingers and toes
Superficial fungal infection
Flaky skin
Pigmentary disorders
Infections
Dandruff
---
Shop DonJoy Orthopedic Products on HealthClues
Are you Looking for a Knee Brace that is best in class. Check the options available at our Online Portal.
---
How does the 8x shampoo work?
It functions by stopping the growth of fungus in the finger nails and toe nails.
It also inhibits the enzymes that leads to degradation of peroxides within the fungal cell; thus helps in treating fungal infections.
Read about some similar medication used totreat fungal infections
Side effects of 8x shampoo
The side-effects that are caused by composed ingredients of 8x shampoo. The following side effects are possible, but do not always occur. This is just a comprehensive list of side effects. Seek medical attention immediately if you observe any of the following side effects, especially if they do not go away.
The following are the side effects of 8x shampoo:
Skin redness
Application site irritation or itching
Burning sensation
Periungual erythema
Discoloration of hair
Peripheral neuritis
Hair loss
Dryness of skin/oily ness.
Dosage and administration of 8x shampoo
First you need to wet your hair. Shake well before you use 8x shampoo. You can take approximately 1 teaspoon of 8x shampoo (or 5ml) and apply onto the scalp. Or u can use for long and thick hair 2 teaspoons of 8x shampoo (10ml).
Apply it equally onto the affected area and massage into scalp, Leave it for 3 minutes. The eyes must be protected and rinse off with water.
The procedure should be repeated twice in a week for 1 month. There should be minimum 3 days of gap per each cycle.
If there is no improvement after 1 month, then diagnosis should be reviewed by dermatologist.
Precautions while using 8x shampoo
Inform your doctor, before you apply 8x shampoo, about your current list of medications, over the counter products (e.g. vitamins, herbal supplements, etc.), allergies, present and past health status, pregnancy, upcoming surgeries.
Some of the health condition can make susceptible to the side-effects of the shampoo.
Take as exactly prescribed by your doctor. or follow the direction printed on the product insert.
Dosage always depends upon your condition.
Do not take this medicine after the expiry date stated on the shampoo.
Shampoo should be stored away from the reach of children.
Take full course of treatment.
Avoid direct exposure to heat and sunlight. Store In a cool place.
Visit or consult immediately to the doctor while applying shampoo, if your condition persists or worsens.
Before prescribing important counseling points are as follows
It is not advised for ophthalmic, oral or intra-vaginal use.
It is applied topically at the affected area, do not take by mouth, consult dermatologist if you are applying on the dry, irritated, chapped, sun-burned skin.
Antiseptic hand wash must be done before and after application. The area must be clean and dry before application of shampoo.
Avoid washing treated area soon after applying 8x shampoo. And at the same area avoid applying other products, unless advised by dermatologist.
Avoid applying excessive amount that may leads to pilling. Use only a thinner layer or small quantity.
Avoid this medicine getting contact with eyes, nose, or mouth.
You should not wrap the treated area with tight clothing or bandages.
8x shampoo – Drug interactions
The other medications or over the counter products if you take at same time, the effect of 8x shampoo may change. This might increase chances of side effects or can make your medicated shampoo not to work properly. It would be easy for the doctor to manage or prevent drug interactions, if you inform your doctor about all your health history. The products that may interact with 8X Shampoo are:
8x shampoo – Contraindications
Hypersensitivity to 8x shampoo is a contraindication. 8x shampoo is contraindicated if you have the following symptoms or conditions:
Allergic reactions
Hypersensitivity
If for some reason an experienced doctor is not available around you, then you can contact us here.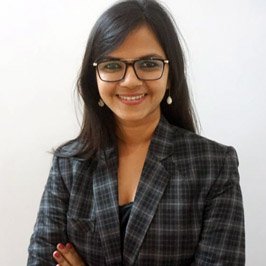 Dr. Srishti Tayal is Chief Radiologist at Radiodent – Dental and Maxillofacial Imaging. She has completed BDS and MDS with Gold Medal from JSS Medical College, Mysore. She is a passionate medical researcher and has published five research papers in various medical journals and received an award for the best scientific paper.
In addition to following her pursuits in dentistry, she is also an avid medical writer who believes in bridging the information gap among the common population with regards to modern medicine.
Reviews
0

out of

5

based on

0

reviews.
Overall rating: